About Hunan dialect:Hunan dialect is also called Xiang Dialect(湘方言) or Huxiang dialect(湖湘话). Represented by Changsha dialect, it is distributed in most parts of Hunan Province. From the perspective of internal phonetic differences, there are differences between new Xiangan and old Xiangan. Lao Xiang language is widely popular in Ningxiang, Hengyang and other places in central Hunan, while New Xiang language is popular in Changsha, Zhuzhou and other large and medium-sized cities.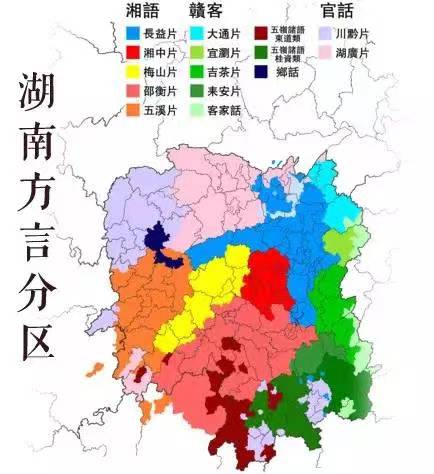 2. Have you eaten?
你恰饭哒毛?
ni qia fan da mao?
3. What time is it now?
现在是几点钟诺?
xien zai si ji dien zen no?
4. What is your name?
你叫莫子名字啊?
ni jiao mozi mien zi a?
5. My name is David.
我的名字是大卫。
ngo di mien zi si da wei。
7. Your welcome.
你客气哒。
ni ke qi da。
8. Where is the bathroom?
厕所在哪里咯?
ce suo zai la li lo?
9. Nice to meet you.
很高兴认识你。
He gao xien yien si ni。
10. Turn left and then turn right.
左转,然后右转。
zuo juan yuan hou you juan。
11. What would you like to drink?
你想喝点莫子?
ni xiang huo din mo zi?
12. I want like a cup of coffee.
我想喝一杯咖啡。
ngo xiang huo yi bei ka fei。
13. He is my older brother.
他是我的哥哥。
ta si ngo di go go。
14. She is my younger sister.
她是我的妹妹。
ta si ngo di mei mei。
15. They are my friends.
他们是我的朋友 。
a men si ngo di pen you。
16. Today, we are going to see a movie.
今天我们要去看电影。
Jin tien ngo men yao ke kan dien yin。
17. Yesterday, I went to the library to study English.
昨天我去哒图书馆学习英语。
huo tien wo ke da tou shyu gun xuo xi yien yu 。
18. Tomorrow, it will rain.
明天会落雨。
min tien fei luo yu。
19. I like to walk in the park,
我喜欢在公园里散步 。
ngo xi huen zai gen yuen li san bu。
20. What is your favorite color?
你最喜欢的颜色是什么?
ni zei xi huen di yan se si sen mo?
21. My favorite color is red.
我最喜欢的颜色是红色。
ngo zei xi huen di yan se si heng se.
22.We are good friends, and we are also co-workers.
我们是好朋友,也是同事。
ngo men si hao pen you ye si ten si.
23.I would like to order fried rice.
我想点一盘炒饭。
ngo xiang dien yi bun cao fan。
23.Excuse me, may I have the check please.
不好意思,这桌买单。
bu hao yi si go zuo mai daan。
24.Where are you from?
你是哪里人呐?
ni si la li ren ne?
25.I am from Beijing, but my wife is from Hong Kong.
我是北京人,但是我老婆是香港人。
ngo si be jin ren dan si ngo lao po si xiang gang ren。
26.Do you have any children?
你有细伢子冇?
ni you xi nga zi mao?
27.I have a son and a daughter.
我有一个仔和一个妹子。
ngo you yi go zai ho yi go mei zi。
28.How old are your children?
你的细伢子有好大咯?
ni di xi nga zi yao hao dai lo?
29.My son is 11, and my daughter is 14.
我的仔11岁,妹子14岁。
ngo di zai si yi sei, mei zi si si sei。
30.What time do they have to go to school?
他们平常几点钟去读书啊?
ta men pien sang ji dien zen ke dou xu a?
31.They both have to be at school at nine in the morning.
他们都是早上九点钟去读书。
ta men dou si zao sen jiu dien zen ke dou xu。
32.I'm looking for a good English teacher.
我在找一个靠得住的英语老师。
ngo zai zao yi go kao de ju di yin yu lao si
33.What a coincidence! I am an English teacher.
太巧哒,我就是一个英语老师。
tai qiao da,ngo jiu s iyi go yin yu lao si。
34.Have you ever been to Japan?
你去过日本冇?
ni ke guo ri ben mao?
35.I have never been to Japan, but I have traveled to Europe.
我冇去过日本,但是我去过欧洲。
ngo mao ke guo ri ben,dan si ngo ke go ngou zou。
36.How much is it to buy a cell phone?
买个手机要好多钱咯?
mai go sou ji yao hao do qian lo?
37.The price is 1000 dollars.
价格是1000美元。
Jia ge si yi qien mei yuan。
38.1. What is his job?
他是做什么工作的?
ta si zou sen me gen zou di?
39.He is a policeman.
他是个警察。
ta si go jien ca。
40.It's raining today.
今天落雨哒。
jin tien luo yu da。
41.1. What are you doing?
你在搞莫子咯?
ni zai gao mo zi lo?
(The recordings are provided by a 54-year-old man from Changsha,Hunan Province)